Garage Door Repair Services
Back To Our Services
Garage door repair services are the services provided when some parts of the system don't work properly and create problems. Sometimes, there are no obvious problems but still parts must be fixed so they don't become issues in the future. A slightly worn bottom seal might not cause serious problems yet but if it's totally damaged, it will in the near future. In this case, it will need to be replaced. Accordingly, repair services not only include the repairing of components, which might be misaligned for example, but also their replacement. These services might also include garage door panel repairs if the door is slightly damaged by a car or ball.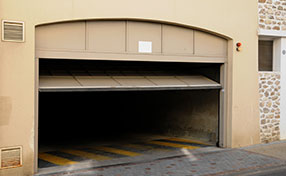 The best technicians for all repair services
There is not always urgency to fix garage door parts, especially if there are no serious problems. Though, the sooner components are checked and fixed, the better. Garage Door Repair Stoneham considers every minor problem related to garage systems, important. That's why we try to service the mechanism as soon as possible and believe that it's better to replace the weather seal today than having to deal with insulation and security issues tomorrow. With our swift response and excellent garage door repair, we try to stay one step ahead of major problems. Of course, if problems are urgent, we provide same day service.
Our adept and effective team offers full repair services including all problems related to any part, including the garage door bottom rubber seal. As masters in garage door motor repair, we proficiently repair any issue related to the overhead door opener system. We deal with cables, which have come of their drum, and are experts in all spring systems. The repair services include the alignment, fixing, and replacing of parts, so you can be sure that our renowned company always uses the right repair parts since they are ordered from the greatest manufacturers to match your personal needs. Whether components are broken or slightly damaged, we excel at repairing them, and ensure that the garage system works properly and safety.
Send us a message if you need broken spring repair.