How Smart Can Garage Doors Be?
10/26/2014
Back To Blog
The intelligence of the garage system is attributed to the capacities of the opener system. Mechanical garage door parts just obey orders! Does that mean that openers think? Well, no! We haven't reached the point where artificial intelligence is applied to garage systems, but still they act as puppets whose strings we pull in accordance with our needs. Since openers are electric devices, they can be affected by the progress of technology. As long as technology gets smarter, so will garage door openers and that's exactly what we need to open our horizons and expand our movements.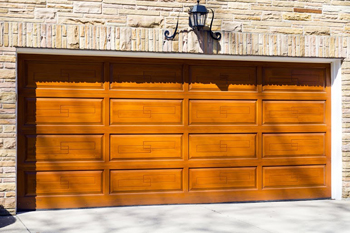 Smart systems involve a sense of automatism. Things are getting done easily with the press of a button. The development of this notion is observed in systems, which can be controlled from a distance. The first example was remote controls. The intelligence of pressing a button in a distant range and open the door! Today this is old news, although the technology of remotes keeps evolving with multi code remotes and rolling code technology.
How smart is your opener?
Garage door opener systems get smarter as our lives become more demanding and technology is taking a bigger part in our lives. It's almost like a vicious circle. The fact that we all use smartphones and computers gave the opportunity to Liftmaster to create a new device, which permits the remote control of the system. The Liftmaster MyQ technology can be accompanied by the internet gateway device, which will be used to open and close garage doors even if the users are miles away from their home.
This technology will also allow you to turn on/off the lights, be notified about the door's status, be alarmed by an audible signal that the door is closing and have the door closed down on its own by presetting it. A smart control panel will give you diagnostics about the right time of the system's service and even inform you about the garage's temperature.
Equal attempts have been done by Genie. The latest smart product was the closed confirm garage opener remote, which will flash a green light and make a particular sound when the door is closed, or flash a red light with a different audible signal when the door is not closed properly. The amazing thing is that it does that when you're already in the street and you keep wondering whether you closed the door or not. Here is your answer by a smart device.